Most of the shadows of this life are caused by one's own sunshine.
– Ralph Waldo Emerson.
---
Hello hello!! It has been a while since I've written a post – a year in fact! To say it in it's simplest form without writing a book, being a mum is some tiring stuff, and when a second kidlet comes along, the dynamics of life get shifted once again!
Speaking of #2, my little baby from my last post is now a big ONE YEAR OLD. It is super crazy how the time flies. A 'few years ago', I was sitting in my bra and undies watching some comedy movie with Mister B hoovering in some pizza, and then lightning strikes, it's 2019 and you have two kids – and they think you're weird if you sitting down in your undies. Damn kids, take the fun out of everything! haha and let's not get into the pizza..
---
So what have I been up to in the past year?
Ohh… not much.
Just moving, getting married, raising two children, starting one in school (ahh!), and dealing with their crazy diets (one is a picky eater, the other is allergic to cows protein (ahh!!)).
Oh and I may now be a QUALIFIED HEALTH COACH.
Let me hear the crowd yell YEAH! YEAHHH!~~
This is the main reason why my blog went on the back burner for a while. For a while, I didn't feel I could get my studies done. I had a newborn baby, I had just moved (so a house full of SHIAT EVERYWHERE), and I had a wedding to plan all-by-myself… It was a crazy time, and trying to crunch out the studies in less than 6 months wasn't really going to happen.
I thought about chucking in the towel. I really hard thought about it all, wondering how I would even be able to work around 2 kids and all their neediness, and trying to create my own business, let alone getting qualified to be able to do the business.
You see, I've dealt with self-doubt and self-sabotage alll my life. Being the youngest of four, I had a lot of opinions from others growing up, with what I should do, who I should be, what's the right thing to do, and these days, creating your own business/being an entrepeneur/working from home/being a woman is just not the normal thing to do. I had a lot of self-doubt on whether I could even be a good health coach – I have anxiety man, how in the world am I going to be able to speak to random people I haven't even met, and tell them what to do!
And then there is the significant crazy remark that I told every single person in my life…
Just like 'who is going to trust a skinny chef,…. Who is going to trust a fat health coach?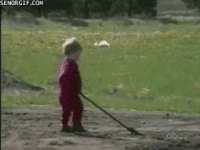 Have you ever done this? Really wanted to do something, but gone through every possible scenario of why you shouldn't? What would happen? How the world is going to end if you step a single foot out of the square?
I have been there so many times, it really started to get old.
But then I thought..
What would happen, if I just, did it?
….
I tell you what would happen,….. what did happen!
Well, I made myself a list (and I checked it twice? — haha well I did). I wrote down every thing in my life that I would like to achieve, even if it was crazy, even if there was no frickin way I may be able to get it. I wrote it down. I dared to dream. I looked at it, and went,… How can I get there?

I jotted down every possible action. Every little baby step.
– Put Mister C into daycare.
– Study two hours a day while the baby sleeps.
– Section out my days for certain house duties. One day for self-care, one day for house work.
– Include the important stuff into EVERY DAY.
– Read my assignments before going to bed.
– Make it an assignment a week – this was crazy but I got there!
– Stop breastfeeding (now this included a lot of other hassles – including the fact I was beginning to get depressed from the stress of BF – mummin' ain't easy!!!).
And in just two months, I was qualified. I got it done, DAYS BEFORE THE CUT OFF.
Why?
Because I challenged myself. I challenged my self-doubt, self-sabotaging thoughts and said to myself…
What if.
Flash forward, I've just opened up my health coaching business called Golden Health Coaching. I've already begin coaching two beautiful clients this week, and I'm crunching it, all while still being a stay at home mum to Mister H (although I CANNOT WAIT TIL JULY WHEN HE STARTS DAYCARE!)

I'm doing this in between school hours (9-2) while also coaching myself, exercising (almost) daily, handling the household and budget (WAH!) and tutoring Mister C after school with his reading. We also go to footy practice and footy games on the weekends.. Oh yeah, and I guess I spend time with my husband too hehe.
It's epic but I am inlove with my life right now. I'm doing what I was meant to be doing my entire life.
Now have a think about the number ONE thing you would like to achieve in your life RIGHT NOW. It might be something you have wanted for a while, maybe something you have been trying to achieve and haven't quite got there yet.. It doesn't even matter what type of 'thing' it is.
Have you got there yet?..
Why not??
Is it self-sabotage? Is it self-doubt? Do you have limiting beliefs that are holding you back from achieving greatness?
Now think, if a crazy ass mother of 2 with a kid on a boob, and another with behaviour difficulties, can crunch out a qualification in two months, what could you do with yourself? Where could you be in two months?
To help you out, to kick those limiting beliefs, I'm gonna give you some tips and tricks that got me where I am now. Let's shift those self-sabotaging thoughts and push the fear away, and get you reaching those goals!
How to Let Go of Fear and Doubt, and Let Your True Self Soar!
Number One: Figure out what you want.
This may be a little bit tricky, especially if you're having stressful moments, or feel a bit limited with your job, finances, living situation, whatever it may be… But the one thing I want you to take away from this post, OVER EVERYTHING ELSE, is that you are in control of your own life and destiny. Once you sit and think about that and realise that you are the only person holding you back, your mind opens up and allows new thoughts in.
– What does a happy life look like for you? Where are you working? What are you doing in your free time? Where are you living?
Sit down and write out all the things you would love to have in your life. Every. Little. Thing. Silly or not, small or huge! Go for it. The world is your oyster, and your oyster is the world.
If you feel that your job isn't the right fit for you, think about what your hobbies and interests are (the things that bring you real joy in your life). Whatever lifts you up is in line with your life's purpose, and so, think about job opportunities that could stem from that.
My goal to become a health coach, stemmed from my love for health research. From trying to improve my own health and help those around me, I found a new love which has brought me a joyful job I can do from home, while managing my life, and I get to help others as well.
If you're an artsy type, like me, a dream board or vision board may be something you would love to do. A visual representation of your dreams does magic for your mind. I actually have mine right in front of me right now, at my desk, where I see it atleast 15 times a day. Doing this embeds those goals and dreams into your mind and keeps you focused on getting them. If you're very spiritually aware, some call this manifestation.
Number Two: Figure out what is preventing you.
This is an easy one, because pretty much as soon as you start writing down those goals and dreams – what you want in your life – you're brain will work in "survival" mode and start telling you why you can't have those things..
It's always a great exercise to write these down as well. These are your limiting beliefs. These are your feelings of self-sabotage and self-doubt coming in to try and crash the party. DON'T LET THEM IN!
Go through each one and write down why it ISN'T true. Don't give them credibility, for the world is your oyster and you are in control. A problem can always be fixed.
What I mean is – don't agree with the statements, figure out what needs to be done to crush them. And here we get to…
Number Three: Figure out how to fit them into your life.
If you've revised your limiting beliefs and written down how they aren't true/how you can fix the problem, you've created actions for yourself to implement into your days, to get to your dreams and goals. Write these down in another list (can you tell I love lists?)…
Some things to think about when you are going through this exercise –
– Routine;
– Work commitments;
– Relationships (not just your partner, but family/friends, pets even!);
– Health and self-care (these are important – always make sure your health and down-time/hobbies are always incorporated into your life before anything else! This reduces stress and improves overall happiness)
– When would these able to be accomplished?
– Are there any smaller steps that need to be achieved first?
If some things don't seem to be able to fit in your life at the moment, think about what parts in your life RIGHT NOW may need to be shifted out. Is there something that doesn't bring you joy? Don't sacrifice your time and energy on negative things that don't lift you up. Life is to be enjoyed, not just 'endured'. You are worth so much more than that.
Number Four: Do it.
Easy peasy right? Maybe not so much, but atleast you're working towards your goals and dreams! Something you weren't doing before. Is something not working right? Analyse it like you would with something at your job. The process isn't working, let's find a different fit.
Number Five: Shut out the shit thoughts.
This is the hard part. Good ol' self doubt and self-sabotage will always try to bring you down when you're on the up. Something to remember is that when the going gets good, there will always be something or SOMEONE there to try and bring you down.
Unfortunately, in the world we live in, people don't really like someone they know that is getting everything they want in life. There will always be someone who likes to say something negative, maybe not even really meaning to! Sometimes, you won't realise this until a few hours later, and something they said, sticks in your mind.
SHUT OUT THE SHIT THOUGHTS! Ignore them. When the going gets good, there will always be something getting in the way – this is how you know that you are succeeding.
Go back to number two – is it real, or is it a limiting belief? Is it a limiting belief or something you can fix to get back on track! Never doubt yourself – you are in control!!
Number Six: Keep on keeping on!
It may take you a while, it may take you only a few days, but keep on keeping on until you see some results! Once you reach a goal, create a new one. Self-improvement is one of the best ways to keep yourself going higher and higher in the success of life!

And as Eminem has rapped –
You can do anything you set your mind to, man.
---
The world is your oyster, you just have to find the pearl…
I hope these tips help you out to grab those goals and dreams you've been searching for. Sometimes all it takes is a paper and pen to change your life. It's why I love my planner so much! I'd love to hear your wants and dreams in the comments below, and what's your next step to grabbing them!

If you'd like to learn some more self-help tips on a certain category, or would like to know more about my health coaching biz, definitely ask away either through the comments, or send me a message through the Golden Health Coaching Facebook Page. I love to hear from you and your aha's or hmm's…

Much love,
Small Steps to Big Changes: Achieve one small action today for the dream you will receive tomorrow.